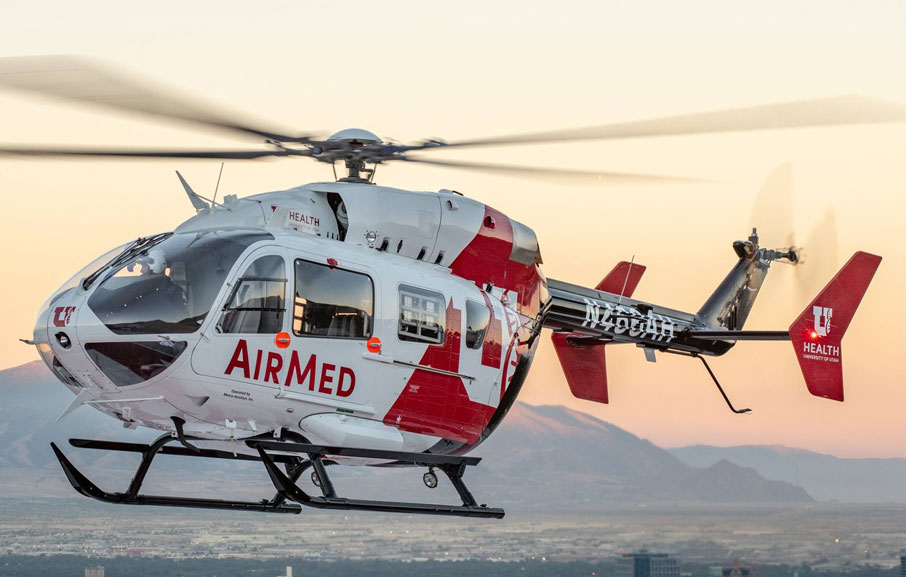 University of Utah AirMed
50 North Medical Drive
Salt Lake City, UT 84132
Aircraft Type:
Three: Bell 407GX
Two: PC-12
One: EC145e
One: EC145
Metro Client Since: November 2016
AirMed was established on June 16, 1978, as the eighth air medical transport program in the nation. They fly trauma, burns, medical, pediatric, neonate, high-risk OB, and cardiac assist device patients 24 hours a day with six helicopters and two airplanes placed throughout northern Utah and Wyoming.
Although aircraft and uniforms have evolved over the years, the mission has stayed the same: "At AirMed we are committed to our mission of delivering the highest quality of care to our patients and will continue to strive for excellence in every aspect of our profession."
Metro Aviation is constantly growing our capabilities and expanding our reach. Metro holds more than 30 Supplemental Type Certificates (STC) and completes about 35 aircraft each year for U.S. customers and global clients.