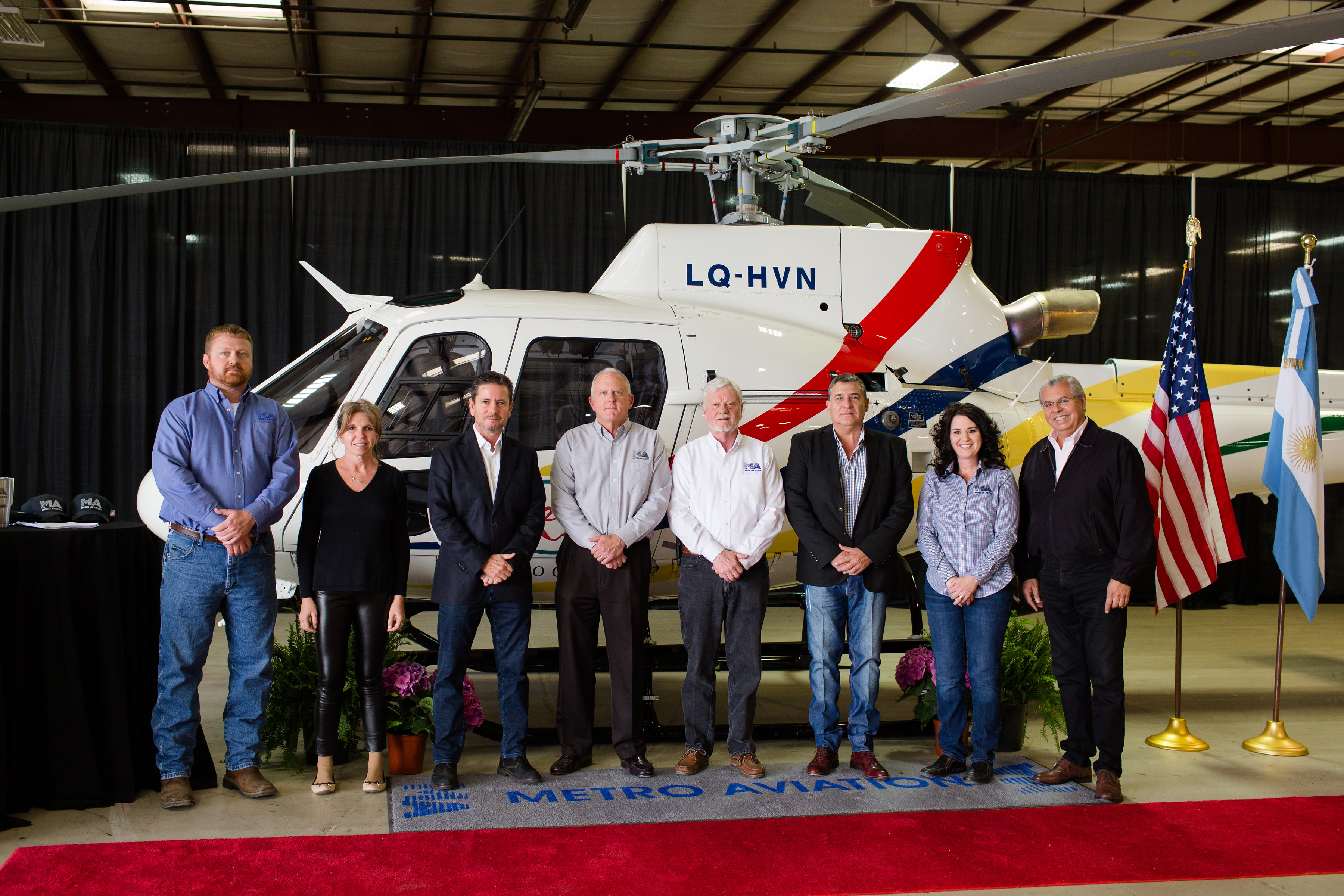 May 8, 2018
Metro Aviation recently delivered a completed H125 to the Government of Jujuy Province in Argentina.  The multi-mission aircraft will be utilized for firefighting, air medical transportation and various civil patrol and ground support activities.
Jujuy's H125 is equipped with a cargo swing, quick release cargo basket, Bambi bucket, rescue hoist, removable litter kit and law enforcement equipment to include an E.O.S (electroptic observation system) with a monitor and recorder onboard.  "We are excited to once again partner with Argentina," said Metro President Mike Stanberry.  "This aircraft checks all the boxes for the Government of Jujuy and I know it will perform for years to come."
Metro Aviation hosted several officials from Argentina in May of 2017, focusing on completion capabilities for both law enforcement and HEMS, and has since delivered three aircraft to South America.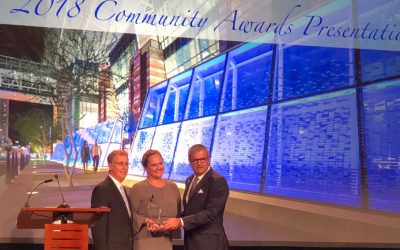 Metro CUSTOMERS HONORED DURING COMMUNITY AWARDS October 23, 2018 Metro Aviation recognized customer recipients of the Association of Air Medical Services Community Awards and those celebrating service milestones on Tuesday during its Annual Press Event at the 2018 Air...
Metro Aviation is constantly growing our capabilities and expanding our reach. Metro holds more than 30 Supplemental Type Certificates (STC) and completes about 35 aircraft each year for U.S. customers and global clients.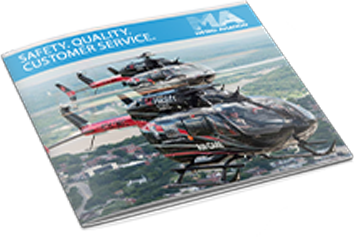 Copyright 2018, Metro Aviation